Best Christmas movies for toddlers. You know I am all about making Christmas time magical for my two little guys. I love seeing the awe and wonder in their eyes.
So, whether we are decorating the tree, baking cookies, or just snuggling on the couch with hot cocoa we are watching a Christmas movie.
Related: Matching Family Pajamas
What better way to get into the Christmas spirit!
Let's create some magic with the Best Christmas movies for toddlers.
1. How the Grinch Stole Christmas (2000)
Grinch lives by himself on a cliff outside of Whoville. Grinch hates Christmas and plans to disguise as Santa and steal Christmas from the Whos. A little 6-year-old Cindy Lou Who shows him the true meaning of Christmas.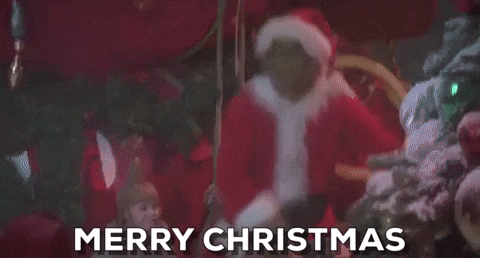 Watch on Netflix and Prime Video.
2. Elf (2003)
Buddy was a baby at an orphanage who crawls into Santa's sack. He was raised as an elf at the North Pole but as an adult returns to New York to find his birth father. Buddy has a great time taking in all the sights and spreading Christmas cheer.
3. The Santa Clause (1994)
Scott Calvin scares Santa while on the roof causing him to fall off. He puts on the Santa suit and him and his son deliver gifts. At the end of the night, they find themselves at the North Pole and the new Santa Clause.
Watch on Prime Video and Disney+.
4. The Santa Clause 2 (2002)
Scott Calvin has been Santa Clause for the past eight years until he starts losing weight and can't keep his beard. He puts a substitute Clause in charge while he goes to find his Mrs. Clause before Christmas.
Watch on Prime Video and Disney+.
5. The Santa Clause 3 (2006)
Santa Clause (Scott Calvin) is married and starting a family. The evil Jack Frost has shown up and is trying to make Santa use the "Escape Clause" and wish he was never Santa. So, Jack Frost can take his place.
Watch on Prime Video and Disney+.
6. The Christmas Chronicles (2018)
Brother and sister, Kate and Teddy Pierce plan to catch Santa on camera. Instead, they find themselves on a journey helping Santa to deliver gifts and staying out of trouble.
Watch on Netflix.
7. The Christmas Chronicles Part 2 (2020)
Kate Pierce is now a teenager and her mom is in a new relationship. Kate wants to go to the North Pole to see Santa again but finds herself in the middle of a troublemaker's evil plan to get back at Santa.
Watch on Netflix.
8. Home Alone (1990)
Kevin McAllister finds himself left behind when his family forgot to take him with them on their Christmas vacation to Paris. He now must defend his home from a couple of burglars.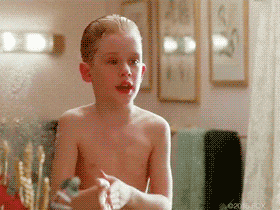 Watch on Prime Video and Disney+.
9. Home Alone 2: Lost in New York (1992)
One year after being left behind at home, Kevin McAllister finds himself in New York with his dad's wallet. But the Wet Bandits aren't too far behind. Kevin finds himself creating more booby traps to catch the burglars before they steal from the Toy store.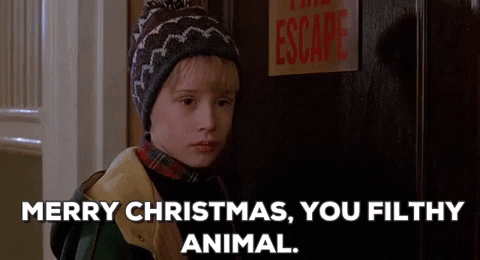 Watch on Prime Video and Disney+.
10. Klaus (2019)
Jesper who is the worst postal academy student finds himself on the coldest island of the Arctic Circle. The townsfolk have been two feuding families for years and do not send written letters at all. Jesper is about to give up when he discovers Klaus. Klaus lives alone on the other side of the island and makes handmade toys.
Watch on Netflix.
11. The Polar Express (2004)
On Christmas Eve, young boy boards a magical train to visit Santa Clause. Along the way, he is faced with a journey of finding himself and the will to believe.
Watch on Prime Video.
12. The Grinch (2018)
A grumpy Grinch wants to destroy Christmas for the town of Whoville. But ultimately has a change of heart with the help of a little Cindy Lou Who and his dog Max.
Watch on Netflix and Prime Video.
13. The Nightmare before Christmas (1993)
"Pumpkin King" Jack is bored with all the spooky town festivities. He finds himself in Christmas town and decides he wants to bring Christmas to Halloween Town. But Oogie Boogie has other ideas.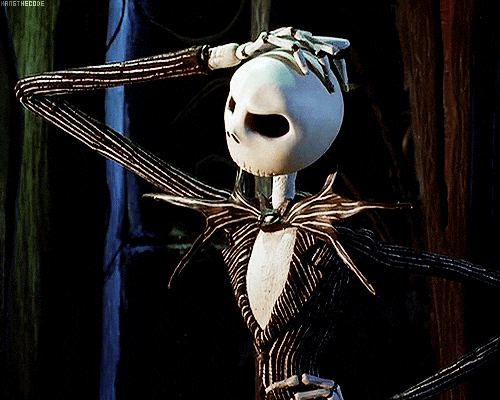 Watch on Prime Video and Disney+.
14. Jingle Jangle (2020)
Decades after his apprentice betrayed him and stole his toy ideas, Jeronicus Jangle has become a grumpy old pawnshop owner. After meeting his granddaughter, Mr. Jangle finally starts believing again.
Watch on Netflix.
15. Jack Frost (1998)
After dying in a car accident, Jack cannot keep his promise to his son Charlie. One year later, Jack finds himself as a snowman and can now fulfill his promise to his son and spend more time with him.
Watch on Prime Video.
---
Hopefully you found some movies to watch with your toddler this holiday season. Best Christmas movies for toddlers.
Leave a comment below of your favorite Christmas movie.
Don't forget to follow along on Instagram.
Love it? Pin it!